M.Arch Studio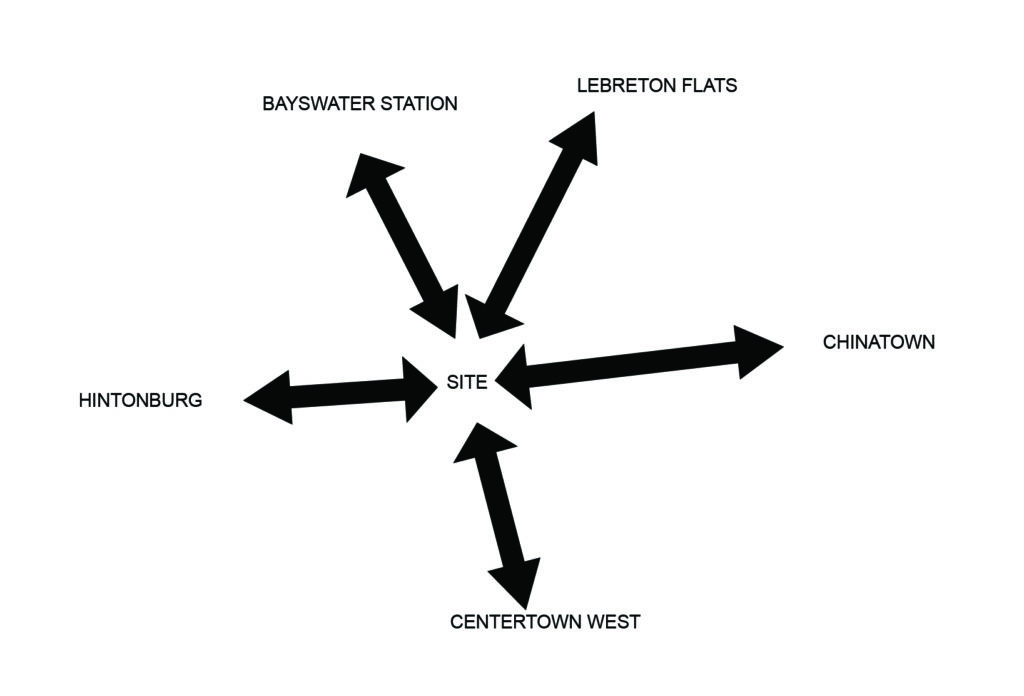 The Junction situated at Wellington St. W and Somerset St. W. marks the entrance to Hintonburg. A community within the city of Ottawa rich in small business owners, makers and shops. To the east of Hintonburg, the LeBreton Flats and the new Bayview station, are being developed into residential, entertainment and commercial space, introducing an influx in pedestrian traffic surrounding the site.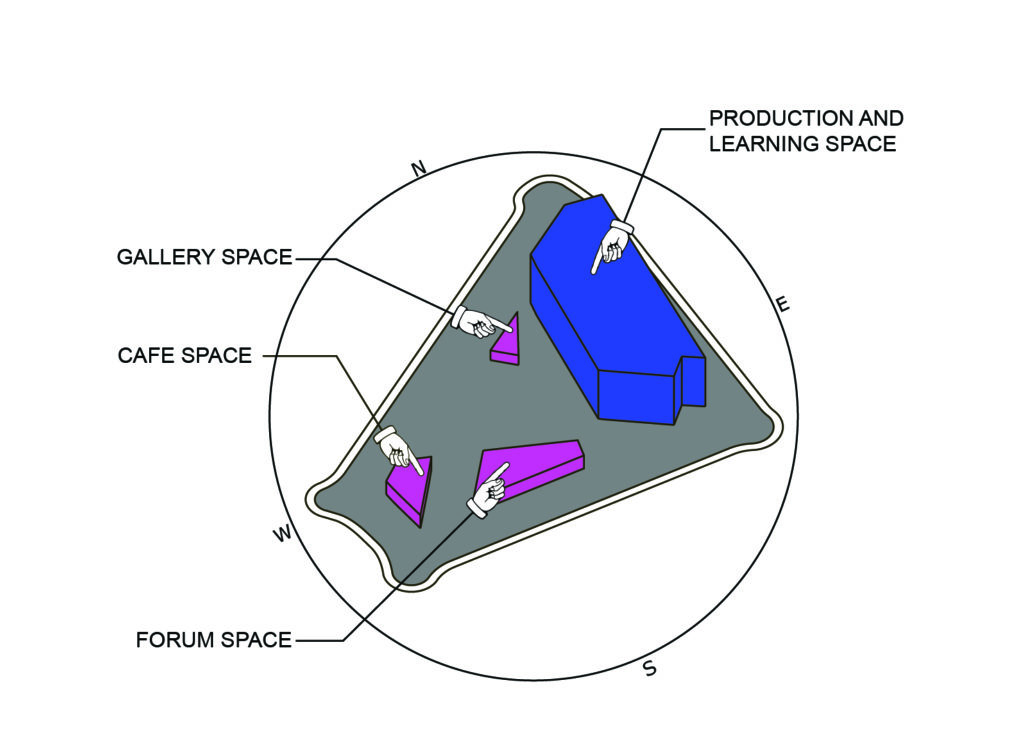 The concept for the site is to connect the new development to the east with the makers community of Hintonburg to the west by promoting the site as a public through-way, linking both communities. This through-way creates spaces in its voids on which a public maker space building will sit, hosting an array of craft, workshop and fabrication spaces, a café as well as an exhibit hall. Activating the site as a public space for makers and pedestrian.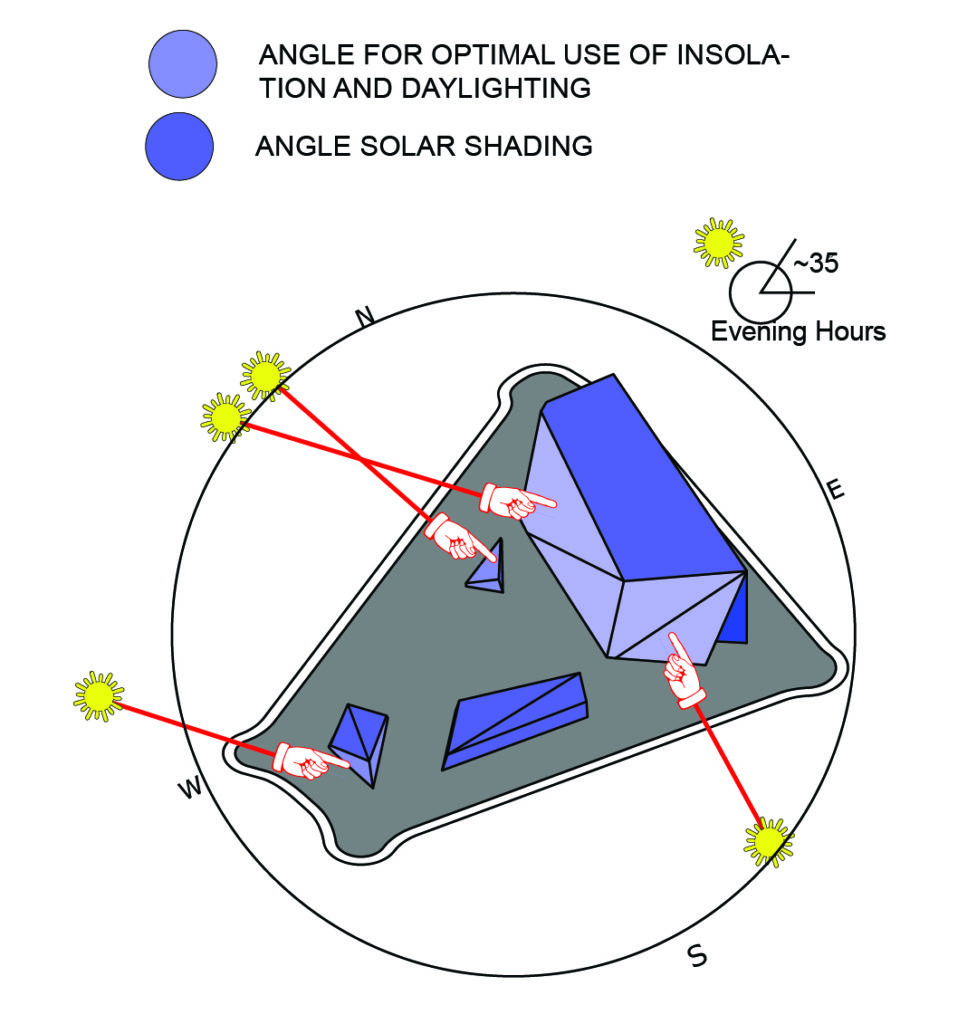 The geometric shaped of the buildings were derived from a process of generating angular facades to optimized the capacity of the buildings thermal walls to gain from solar heating as well as to control the level of daylighting entering the buildings fabrication and exhibition spaces. Using the central spine of the building as a giant thermal wall, its interior spaces were used as the main core spaces of the building. Including, washrooms, mechanical and ventilation shafts, emergency exits and elevator shaft. The western side of the buildings spine during the winter months will be heated by solar heat within the large atrium allowing for a reduction in energy use during peak heating periods. During the summer months the angle of the building's soffit allows for no direct sunlight to enter the space, eliminating direct solar heat gains.